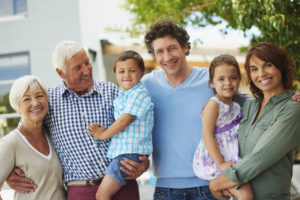 Welcome to Dr. Sutter's new blog! We hope you'll visit often. Here is where you'll find news about the latest developments in dentistry as well as information about the best that Eugene dentist Dr. Sutter and his staff has to offer.
Dr. Sutter is a graduate of the University of Medicine and Dentistry of New Jersey. To enhance his dentistry skills, he continued his education by taking numerous courses at The Las Vegas Institute for Advanced Dental Studies. With this background, Dr. Sutter is uniquely qualified to not only attend to the health of your smile, but the look of your smile, too. Together with his dedicated team of dental hygienists and dental assistants, Dr. Sutter offers a comprehensive menu of preventive, restorative and cosmetic dentistry procedures.
Preventive Dentistry
Your 97401 dentist strongly believes in the value of prevention to help his patients avoid dental problems. With this in mind, Dr. Sutter encourages patients to stick to a schedule of dental checkups at least every six months. (Some patients who have teeth that are prone to decay may need to be seen more often.) At the these visits, one of our hygienists will take annual digital x-rays, clean your teeth, assess the condition of your gums by charting the depth of gum pockets and conduct a thorough oral cancer screening. We'll also take the time to answer any question you may have and give you a few tips on how you can better care for your teeth and gums at home.
Periodontal Therapy
Your smile is only as beautiful as the gum tissue that supports it. That's why Dr. Sutter places such a strong emphasis on the health of your gums. Did you know that some 80 percent of adults in the United States have some degree of gum disease? We don't want you to be one of those people. When you combine your stringent oral hygiene routine at home—brushing and flossing every day—with our in-office care, you stand a much better chance of avoiding this bacterial infection that is the leading cause of tooth loss. If we do spot the signs of gum disease, however, our periodontal therapy can reverse and stop the infection.
Cosmetic Dentistry
As a Las Vegas Institute for Advanced Dental Studies dentist, Dr. Sutter uses his specialty to help his patients enjoy the most beautiful smile possible. The cosmetic dentistry services we offer include:
Teeth Whitening
Cosmetic Bonding
Porcelain Veneers
Minimal Prep Veneers
Dental Implants
Tooth-Colored Dental Crowns and Fillings
With all of these options available, there really is no reason to contend with imperfections such as discolored, broken or missing teeth. Whether you need only one of these treatments to restore your beautiful smile or a combination of several, you can be certain Dr. Sutter will deliver the best results.
Contact Our Office Today
To schedule an appointment with the "dentist near me" in Eugene, OR, call the office of Dr. Ben Sutter today.