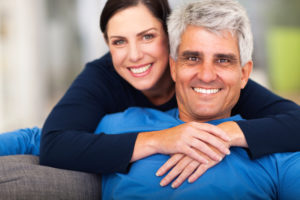 The holiday season goes hand in hand with food, family, and, yes, photos. From family portraits to New Year's Eve candids, we're presented with a lot of opportunities to say cheese this time of year. Is your smile ready to sparkle? A visit to a cosmetic dentist in Eugene can help your teeth radiate confidence and beauty — and in many cases, it doesn't take long at all to dramatically improve your smile. Find out more about what's possible with cosmetic dentistry in this week's blog post!
Rapid Smile Transformations Are Possible
Sometimes, healthy teeth just need a few tweaks to radiate true beauty. Minor corrections can be made in just one to two appointments with options like in-office teeth whitening, cosmetic bonding, and dental veneers.
In-office whitening: In just one visit to the dentist, Zoom2® teeth whitening erases surface stains and those that exist just beneath the outer layer of enamel for more dramatic results than what you can achieve with a store bought bleaching kit. In most cases, professional teeth whitening can brighten a smile by up to 8 shades — and the results can last for a year or more.

Cosmetic bonding: This is an option in which your dentist uses a natural-looking biocompatible composite resin to add to missing, damaged, or imperfect tooth enamel. With a touch of artistry and skill, the tooth is sculpted to look its very best once again, all in just one visit to the dentist.

Porcelain veneers in Eugene: Chips, stains, irregular surfaces, and other cosmetic imperfections can be covered up with dental veneers. The process usually takes about two weeks. Reversible minimal prep veneers are also available for eligible candidates.
Comprehensive Smile Makeovers
Maybe your smile requires more help than a single cosmetic treatment can provide. If that's the case, your dentist can put together a customized smile makeover treatment plan with any number of cosmetic and restorative treatments, based on your specific smile needs. The total time it takes to complete your smile makeover and the cost will depend on the treatments involved.
Say Cheese — Just In Time for the Holidays!
If you feel like your smile could use a little improvement, there is still time to benefit from cosmetic dentistry before the holidays arrive. November and December are always busy months at the dentist's office, so make sure to get in touch with your cosmetic dentist as soon as possible for the most convenient scheduling!  
About the Author
Dr. Ben A. Sutter is a general and cosmetic dentist serving Eugene and the surrounding areas with high quality dental care in a state-of-the-art office. To learn more about his services or to schedule an appointment for you or a loved one, you are invited to contact the office at 541-683-7500.