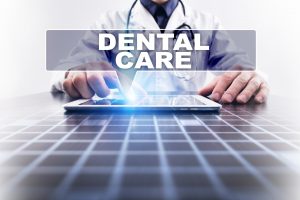 The dentist you choose is equally as important as your toothbrush and floss to ensure your smile stays healthy and beautiful for a lifetime. Although there are many excellent options in the area, not all will be the right choice for you. With everyone's oral health needs and expectations different, you deserve to have a personalized approach to your dental care. Don't settle for anything less than the best. You can enjoy state-of-the-art solutions with the award-winning dentist in Eugene, Dr. Sutter.

Choose Trusted Qualifications
Dr. Sutter has made it his mission to provide advanced dentistry to create healthy, beautiful smiles that last. He takes the time to get to know his patients to build long-term relationships to provide tailored solutions using a modern approach through his qualifications and experience.
After earning his BA in psychology, Dr. Sutter continued his education to complete his DMD from the University of Medicine and Dentistry of New Jersey. Throughout his studies, he earned numerous academic awards.
Dr. Sutter had the privilege of receiving postgraduate education at the Las Vegas Institute for Advanced Dental Studies. He attended the prestigious center because he believes his patients deserve more than the bare minimum.
Over the years, Dr. Sutter has regularly continued his education to remain well-versed in the latest techniques and methods to provide complete services under one roof, including advanced services like:
Cosmetic dentistry
Dental implants
Periodontal therapy
TMJ therapy
Benefit from Modern Dental Care
As Eugene's Dentist winner of the 2015 Patients' Choice Awards, Dr. Sutter combines his qualifications with the latest technological advancements. His modern dental office features elite equipment and treatments to provide you with superior services.
Besides digital x-rays, smile design computer imaging, intraoral cameras, and other imaging technology, Dr. Sutter also provides laser surgery. A highly concentrated beam of light energy is used to create less invasive and more precise treatments. The light scalpel enhances a variety of surgeries, such as frenectomies and gum contouring. When compared to a standard scalpel, there's less risk of infection and bleeding to minimize any potential complications while also promoting the healing process.
Enjoy Comfort and Amenities
Dr. Sutter has a patient-focused treatment approach to ensure your comfort and satisfaction from the moment you walk into the office. You'll enjoy a variety of amenities, like heated massage chairs, refreshments, and blankets.
From the moment you step into the office, you'll feel the difference when choosing Dr. Sutter to be your dentist. You'll achieve and maintain optimal oral health using the latest advancements in dentistry from the community's trusted and award-winning dentist.
About Dr. Ben A. Sutter
Dr. Ben A. Sutter provides advanced dental care to nurture healthy, beautiful smiles that last for a lifetime. Besides earning his dental degree, he has also completed specialized training in cosmetic dentistry from the Las Vegas Institute for Advanced Dental Studies. You can rest assured your smile is in good hands when choosing Dr. Sutter for modern dental care. Contact our office to experience the difference today!