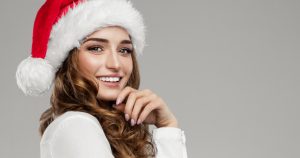 If there was ever a time of year to look your best, the holidays are it. With no shortage of office parties, family reunions and get-togethers with friends, you're likely to be more social than any other season. Unfortunately, if you don't like the way your smile looks it's a little harder to feel confident about showing it off. But if you're worried that you don't have time to improve it before the holidays arrive, think again! Cosmetic bonding in Eugene is not only fast and easy, but also incredibly effective for certain types of cosmetic flaws. Want to learn more? Keep reading below.
How Does Cosmetic Bonding Work?
Cosmetic bonding is completed in just one visit. It's done by bonding tooth-colored filling material called composite resin to the front teeth. This is the same material that's used to repair cavities on the back teeth, so it's strong and durable. And since it's precisely matched to the current shade of your teeth, some people opt to whiten beforehand to make the final results even better.
Cosmetic bonding works best for mild to moderate imperfections such as:
Chips and cracks
Small to moderate-sized cavities
Stains
Small gaps between the front teeth
Cosmetic Bonding Is Perfect For the Holidays
Here are just some of the reasons that cosmetic bonding is such a great choice for the holidays:
It's fast – After a consultation to make sure it's right for you, this procedure is done in just a single visit.
Non-invasive – In most cases, material is simply being added to the teeth, so none of the existing tooth structure needs to be removed. And, unless a cavity is being repaired, being numbed usually isn't necessary.
Cost-effective – Cosmetic bonding is very affordable.
While cosmetic bonding offers a lot of advantages, it's important to note that each patient's needs are unique. To make sure you get the results you're after, a dentist will start by evaluating your dental health and discussing the changes you'd like to make. If you have more severe cosmetic flaws or oral health problems such as large cavities, they may recommend a different procedure. Ultimately, their goal is to make sure your smile not only looks great but also stays healthy over the long-term.
This holiday season, you'll be attending parties, seeing friends and family, and taking plenty of pictures. And if you want your smile to shine its brightest, cosmetic bonding may be the ideal choice!
About the Author
Dr. Ben A. Sutter is an award-winning dentist who offers a wide array of cosmetic services, including cosmetic bonding in Eugene. With extensive postgraduate training at the prestigious Las Vegas Institute for Advanced Dental Studies, he's known for the beautiful results he provides. If you'd like to enhance your smile before the holidays or have any other questions, he can be reached via his website.