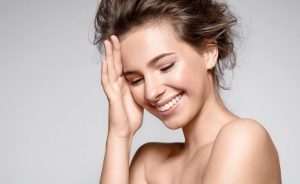 Your smile flaws can leave you with less self-esteem, which can negatively impact your interactions with other people. If you've been feeling a nudge to overhaul the appearance of your ivories, then now is the perfect time to act. As you read further, a cosmetic dentist in Eugene lists the many options you have to fix your smile and boost your confidence!
Teeth Whitening with Zoom2
Once stains become embedded in your teeth, simply brushing and flossing won't suffice to return them to their original brilliant appearance. With the high-powered bleaches used in Zoom2® in-office teeth whitening, the stubborn stains can be removed in just one visit, leaving your ivories up to 10 shades brighter.
Cosmetic Bonding
Another procedure that yields rapid results is cosmetic bonding. Using composite resin that's directly applied to your teeth, a dentist can fix gaps, minor chips and breaks, and fill in gaps. The specialist will then harden the material using a curing light to solidify your new smile. In a single appointment, you'll be able to look and feel like a brand-new person.
Porcelain Veneers
There is yet another option for addressing stains, chips, gaps, misalignment and minor crowding: porcelain veneers. The thin ceramic fixtures are custom designed by a dentist to fit perfectly into your smile line. In most cases, the procedure can be completed in two-to-three visits, leaving you looking and feeling completely rejuvenated.
Tooth Colored Fillings & Crowns
If you're in need of restorative care, then you don't have to settle for an unsightly metal fixture. Instead, you can achieve a fully functional yet attractive smile with tooth colored fillings and crowns that use either composite resin or porcelain. In addition to the aesthetic benefits, you'll be able to enjoy a long-lasting restoration that preserves more of your original tooth structure.
Why Your Smile is Important
By making the appearance of your smile a priority in the new year, here's what you stand to gain:
An even chewing surface
A better opportunity for career advancement and more favorable first impressions
More overall happiness, which contributes to improved hormonal balance and better overall health
As the new year gets underway, why not treat yourself to a smile upgrade? It all starts with contacting a local cosmetic dentist to get the process started. A beautiful new appearance and a year of happy photos await you!
About the Author
Dr. Ben A. Sutter is a graduate of the University of Medicine and Dentistry of New Jersey. As part of his lifelong commitment to learning, he has received additional training from the Las Vegas Institute for Advanced Dental Studies, which is one of America's premier institutions for postgraduate dental training. Dr. Sutter uses his creativity and expertise to provide top-notch cosmetic dental care at For Beautiful Smiles, and he can be reached for more information through his website.