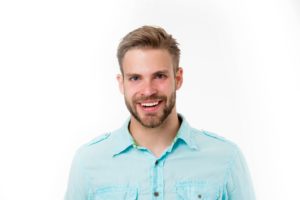 You are visiting your dentist when you receive a bit of disappointing news: You have a cavity and require a filling. At first, you might worry that the filling will leave an unsightly dark spot in your smile. But it won't! In most dental offices, tooth-colored fillings have replaced dark metal fillings as the primary means that dentists use to treat cavities. In this blog post, we'll talk more about tooth-colored fillings and some of their most outstanding benefits.
They Look Amazing
As their name implies, tooth-colored fillings are the same color as natural tooth enamel. Your dentist will even shade-match your filling to blend in perfectly with the specific color of your pearly whites. They are virtually impossible for onlookers to notice, whether you are yawning, laughing, or having a chat with friends.
The Treatment Is Quick
The process of placing a tooth-colored filling usually takes less than an hour. First, your dental team makes sure you are comfortable. Often, this involves applying local anesthesia to the tooth. Then, they remove decay from inside the tooth, insert the filling material, and harden the filling with a special curing light. The last step in the process is to adjust the shape of the filling and polish it so it will not interfere with your bite. You'll be able to eat and drink immediately after your appointment.
They Stand the Test of Time
Tooth-colored fillings are very durable. With proper care, they have the potential to last for 10 years or longer. What does proper care involve? You should brush your teeth twice a day, floss once a day, visit your dentist for a routine checkup every six months, and avoid chewing on any hard objects (like pen caps or ice) that might damage or dislodge your filling.
They Are Conservative
Metal fillings simply sit inside a cavity. That means that in order to place them, a dentist often has to remove some healthy tooth structure so the filling will be secure in its place. Tooth-colored fillings are different. They actually bond with the surrounding dentition, which means that your dentist can preserve as much of your healthy tooth structure as possible.
They Are Mercury-Free
The presence of mercury in metal fillings is a major cause of concern for many patients. That's understandable because mercury is known to be highly toxic! Tooth-colored fillings have absolutely no mercury in them and can make you feel good about what you are putting in your body.
Tooth-colored fillings are a remarkable, modern dental treatment that can help your smile stay beautiful and functional.
About the Author
While Dr. Ben A. Sutter was attending the University of Medicine and Dentistry of New Jersey, he received numerous academic awards. Since graduation, he has continued his education at prestigious facilities, including the Las Vegas Institute for Advanced Dental Studies. He wants his patients to enjoy excellent oral health and beautiful smiles. Tooth-colored fillings are among the many treatments he offers. To learn more about Dr. Sutter and his services, contact our team at 541-683-7500.