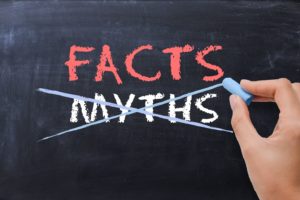 If you have lost one or more teeth, your dentist may have suggested that you invest in dental implants to recomplete your smile. Dental implants offer countless benefits, and they are considered the gold standard of tooth replacement. Sadly, though, there are a lot of misconceptions floating around out there about this remarkable treatment. In this blog post, we'll discuss five common dental implant myths and the truth behind them.
Myth #1: Dental Implants Have Age Restrictions
Some people believe that dental implants are exclusively for older individuals, while others think that implants are for people in their 20s and 30s. In fact, there are no real age restrictions on who is eligible for them. As long as your jaw is fully developed (which usually happens in a person's early 20s) and you have no health conditions that could affect your body's ability to support implants, you may be able to receive them.
Myth #2: Everyone Will Be Able to Tell that You Have Implants
Dental implants are designed to mimic the structure and appearance of natural teeth as closely as possible. The implants themselves are well-concealed by the gums and the artificial teeth they support. Implant-retained crowns, bridges, and dentures are custom-designed to complement each patient's unique facial structures. It is unlikely that anyone will know you have prosthetic teeth.
Myth #3: Dental Implants Cause a Lot of Pain
Dentists who place dental implants are careful to make their patients as comfortable as possible. In fact, you will probably feel little to nothing during the procedure. Some soreness and swelling after the surgery are normal, but they are usually not as bad as most people anticipate.
Myth #4: Dental Implants Are Too Expensive
It's true that dental implants come with a high upfront cost. However, with the help of financing, insurance, and other resources, most patients do not find it too difficult to fit the treatment into their budget. Additionally, because dental implants last so long, they may actually present a better long-term value than tooth replacement options that last only a few years.
Myth #5: You Won't Be Able to Eat Your Favorite Foods
Dental implants function similarly to natural teeth. That means they can stand up to virtually any food, whether it is a savory steak, a crisp apple, or a gourmet salad. This is in contrast to traditional, non-implant dentures, which require their wearers to adjust their eating habits to ensure that their denture does not become destabilized.
In this blog post, we've revealed the truth behind a few dental implant myths. Do you have further questions about this treatment? Your local implant dentist would be happy to talk with you.
Meet the Author
Dr. Ben Sutter is a Fellow of both the Academy of General Dentistry and the Las Vegas Institute for Advanced Dental Studies. He enjoys helping patients to experience the benefits of implant-supported tooth replacement. If you are curious about your options for rebuilding your smile, get in touch with Dr. Sutter's team at 541-683-7500.