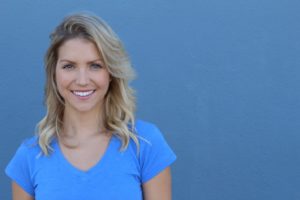 A beautiful smile is a truly timeless accessory. It goes with any outfit, and it can spread optimism and good feelings wherever you go. But what if your smile isn't what you would like it to be? You may be thinking about visiting your dentist to find out if they can help you reach your aesthetic goals. But is a cosmetic service right for you? Let's talk about some characteristics of an ideal candidate for cosmetic dentistry.
Good Oral Health
Some dental health issues can interfere with cosmetic treatments. For example, teeth with significant decay cannot support veneers. Gum disease, in addition to causing some of its own aesthetic problems, can make it inadvisable to place veneers or pursue professional whitening.
If your oral health is not what it should be, talk to your dentist. They can design a treatment plan to get your mouth's well-being back on track. That in itself may improve the appearance of your smile. Later on, you may become a candidate for purely cosmetic services.
Realistic Expectations
Cosmetic dentistry can have a big, positive impact on the way teeth look. However, it is still important that you go into your treatment with realistic expectations. You can get an idea of what to expect by looking at before and after pictures of patients who have undergone the services that you are thinking about getting. Your dentist may even have a smile gallery of some of their past work to help you understand what your results may look like.
You could even get an idea of what you may look like after your treatment if you visit a dentist who uses virtual smile design software. Using photographs of your face and teeth, they can give you a realistic preview of your future look!
A Basic Knowledge of Cosmetic Services
Having a basic understanding of cosmetic dentistry services before you go in for your consultation can help you and your dentist to communicate clearly about what you want. Here are some popular treatments that might be available to you:
Professional teeth whitening uses powerful bleaching agents to remove stains from teeth.
Veneers and Lumineers cover aesthetic imperfections with custom-crafted pieces of porcelain. Lumineers are reversible, whereas veneers are more permanent in nature.
Gum recontouring reshapes the gumline to make the teeth look larger and more proportionate.
Dental bonding covers flaws in teeth, but it tends to be less durable than veneers and Lumineers.
What do you think? Might cosmetic dentistry be right for you? If you think so, now is the time to schedule a consultation with an experienced dentist.
Meet the Dentist
Dr. Ben Sutter has more than 15 years of experience as a general and cosmetic dentist. He is regarded as one of the top dental professionals in the Eugene area, and he derives great satisfaction from helping patients achieve their smile goals. If you are interested in improving the health or appearance of your teeth, he would be pleased to consult with you. Contact our office at 541-683-7500.