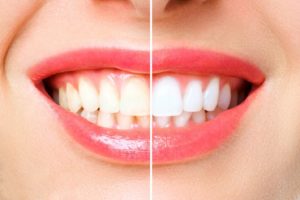 Do you struggle with stubborn dental discoloration? If so, you may wonder why your teeth do not have the bright, white appearance that is so commonly sought-after in modern society. Part of the reason may be due to your habits. However, it is also possible that your genetics are to blame. Let's talk about the role that your DNA can play in whether you suffer from stained teeth.
What Causes Dental Stains?
Most dental stains are not hereditary. They are usually due to pigments from things like food, beverages, and tobacco that seep into the tooth enamel and cause it to become discolored. These stains, known as extrinsic stains, usually respond well to traditional whitening methods, such as in-office bleaching treatments. It might even be possible to lighten them with store-bought whitening products.
Other dental stains are intrinsic, meaning that they affect the dentin (the second layer of teeth) rather than the enamel. These stains may be caused by traumatic injuries, certain medications, overexposure to fluoride, or other factors. They tend to be stubborn and do not readily respond to normal whitening techniques.
Genetics Play a Role in Tooth Color
While genetics do not cause "stained" teeth exactly, they can affect the natural color of your teeth. For example, some people have a genetic mutation known as dentinogenesis imperfecta, which causes the enamel to be naturally brittle and grayish. Another genetic mutation, amelogenesis imperfecta, causes the teeth to be naturally yellow-brown in color.
Even without a genetic mutation, your DNA could still impact the color of your teeth. Some people are fortunate enough to have a genetic code that endows them with naturally whitish, thick enamel that is close to what society deems to be the ideal tooth color.
What You Can Do About Stubborn Discoloration
If your teeth are not the color you want them to be, visit a cosmetic dentist. After they examine your teeth, they can recommend a way to brighten up your smile. If your stains appear to be extrinsic, they will likely recommend a normal teeth whitening procedure.
However, if your discoloration is intrinsic or is due to a genetic mutation, a normal whitening treatment may not be what you need. Instead, you might benefit from restorations that can disguise the dark color of your teeth. For example, you may choose to get veneers. Metal-free crowns are another possible method for hiding stubborn discoloration.
Dental discoloration is a common problem that can have many different causes. Fortunately, your dentist is able to help you figure out why your smile is lackluster and recommend a treatment to help you get the glow you have always wanted.
Meet the Practice
Dr. Ben Sutter has more than 15 years of experience in the world of dentistry. Throughout his career, he has devoted himself to excellence, and he has gained a reputation as a truly top-tier cosmetic dentist. If you are battling stubborn dental stains or have other concerns about your smile, he and our team would be pleased to serve you. Contact us at 541-683-7500.